Divine Lightscapes - Landscape Lighting Design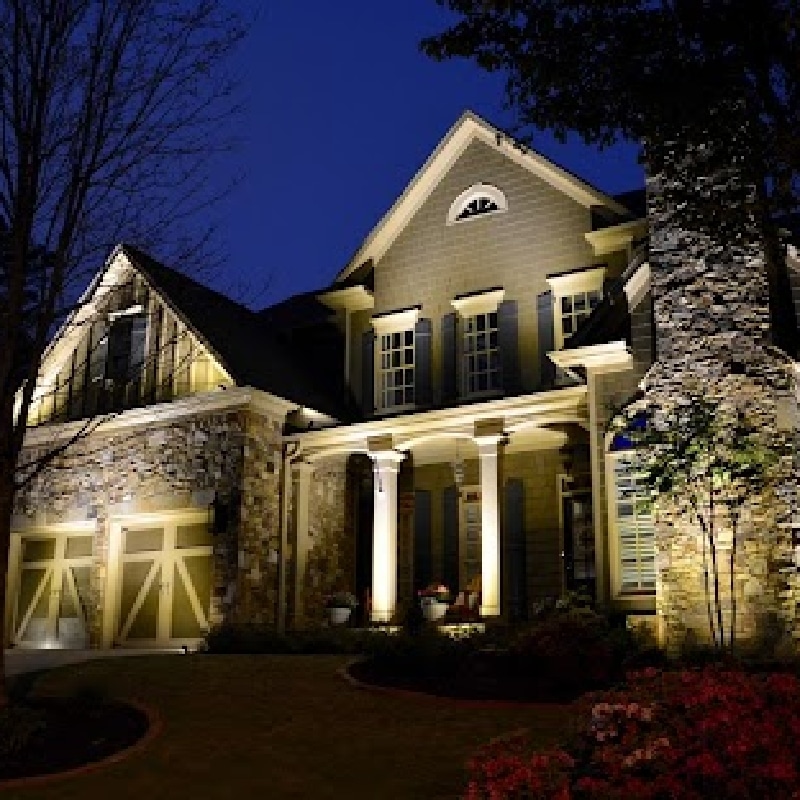 Architectural Lighting
Your home should stand out from the crowd. Gorgeous lighting, carefully crafted to match your home's exterior spaces, will make it unforgettable.
Light Up Your Home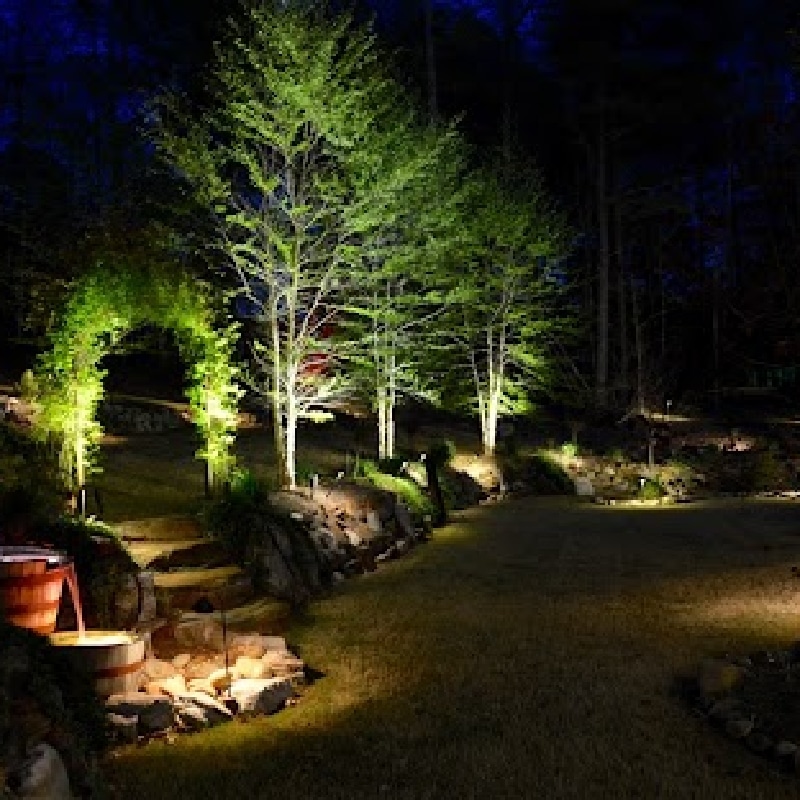 Landscape Lighting
Do you want your lawn and trees to vanish into the night, or do you want them to turn into a lush paradise when the sun goes down? We can help you beautifully achieve the latter.
Light Up Your Yard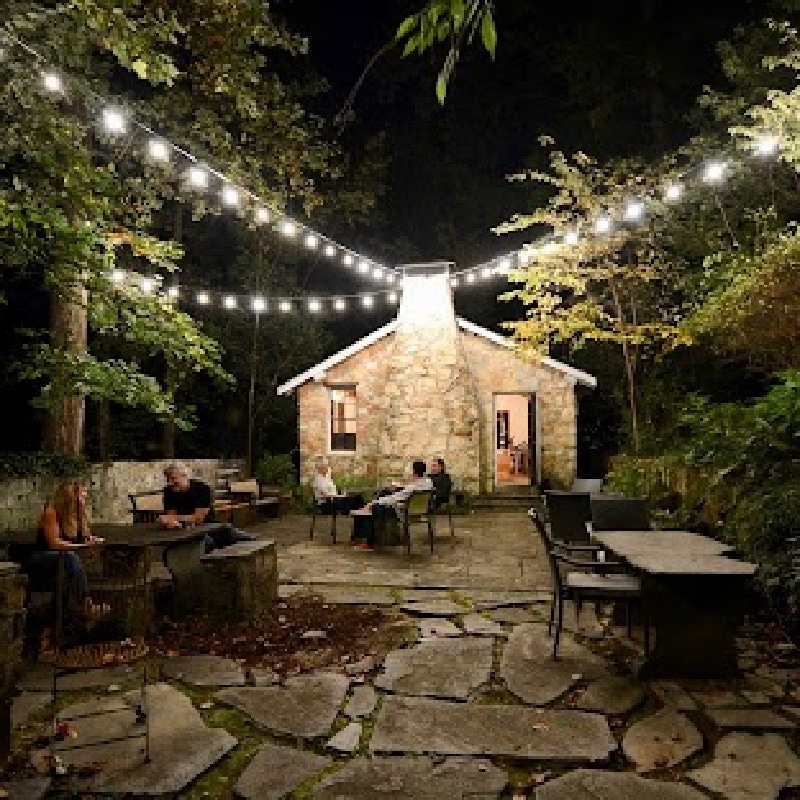 String Lighting
Why limit yourself to hanging out or entertaining inside when you can turn your backyard into a lovingly lit outdoor oasis? A relaxing escape can be just a few steps away.
Light Up Your Party

The Results Speak For Themselves
It doesn't matter how much we tell you about the quality of our work. It really shines when you can see it. All of the pictures below come from homes already enjoying the fruits of our labors - check out our other galleries to see a vision of what your home could be.
View Galleries
Our Owner
Continuing A Legacy Of Light
Tim Snyder's father is one of Charlotte, North Carolina's renowned lightscapers - and like father, like son. Tim brings decades of experience to the Metro Atlanta area, continuing the family tradition of hard work coupled with gorgeous design.
Meet Our Team
Lighting Repair
Lighting Maintenance
Low Voltage Lighting
Restore Your Lights
Imagine coming home from a long road trip and being excited to see your home all lit up and waiting for you - only to find it hidden in darkness. If weather, wildlife or anything else has damaged your lighting system, our pros can fix it.
Lighting Repair
Maintain Your Lights
An unexpected blackout could be a major outdoor party pooper - and it could also leave your home unprotected. Avoid the stress and headaches of a lighting failure with regular maintenance to keep your system lit.
Lighting Maintenance
Protect Your Lights
If you're looking for efficient lights that are safer for your home, your family and your wallet, low voltage lighting is for you. With less heat output and longer lifespan, they're a great long-term solution for your home.
Low Voltage Lighting
Professional Lighting For Atlanta & Fulton County
For decades we've been remaking homes all around Atlanta into beautiful works of luminous art. Our customers love telling their neighbors how happy they are with our work, and you can see the reviews from each city by clicking above. When you're ready to transform your home, we're ready to make it happen.
Get Your Estimate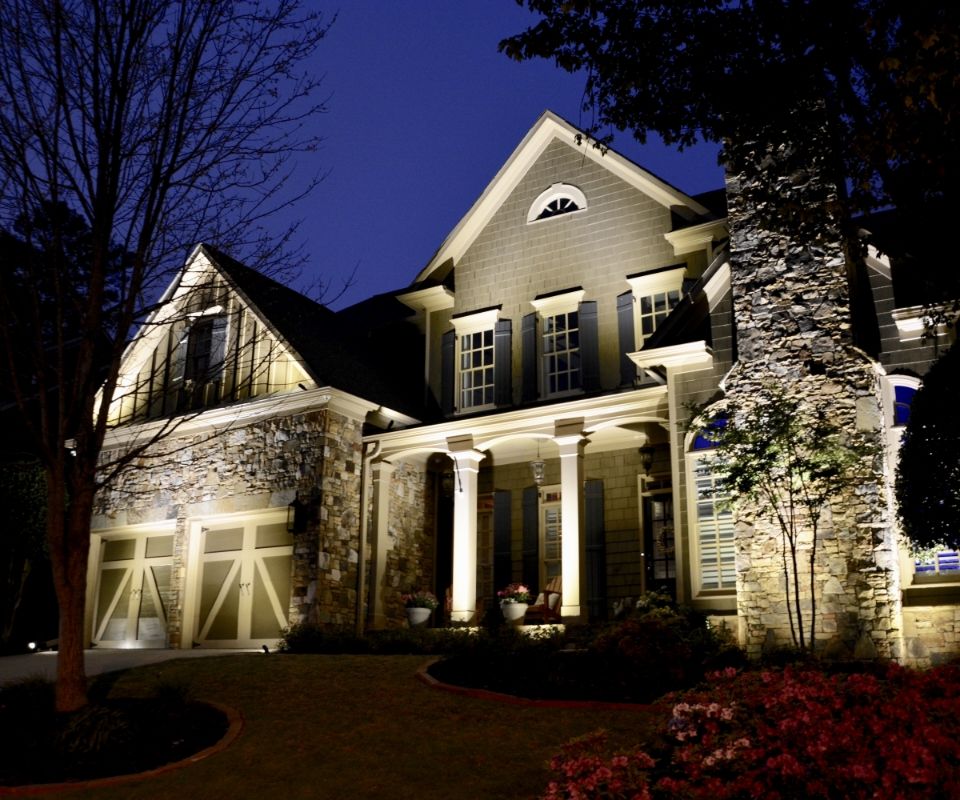 Our Customers Know Us Best
What They're Saying!

Tim was able to quickly identify a faulty wire connection which was causing my landscaping lighting to trip. Another company mentioned having to dig up all the wiring to find the problem. Tim was able to spot the issue more quickly than he estimated and billed me less than estimated for his time. I highly recommend Tim and his team!

We worked with Tim to determine soffit lighting and uplighting our new build. He was extremely helpful and I would highly recommend working with him. He went out of his way to help us out and his advice and work created beautiful results. If you are looking for someone to help you with lighting, do not hesitate in working with Divine Lightscapes. Their level of professionalism and competency is unmatched.

The gentleman were on time and very professional. Overall great experience. The owner of this company is quite responsive and respectful. I had a few questions and He walked me through the process and followed up to ensure the concern was remediated. Great customer service !!!