Outdoor Landscape Lighting Services For Your Atlanta, GA Home
What one item would any successful outdoor setting need in order to exist? The answer is simple: beautiful, shimmering, luminescent outdoor landscape lighting. Without landscape lighting, you could miss countless beautiful moments outdoors. In fact, the ability to use or appreciate your yard at night at all is entirely dependent on proper lighting.
Divine Lightscapes knows how important it is to combine all three major elements of outdoor lighting: beauty, security and safety. It can make a huge difference for your home, your property, your loved ones, your guests and your total home enjoyment experience.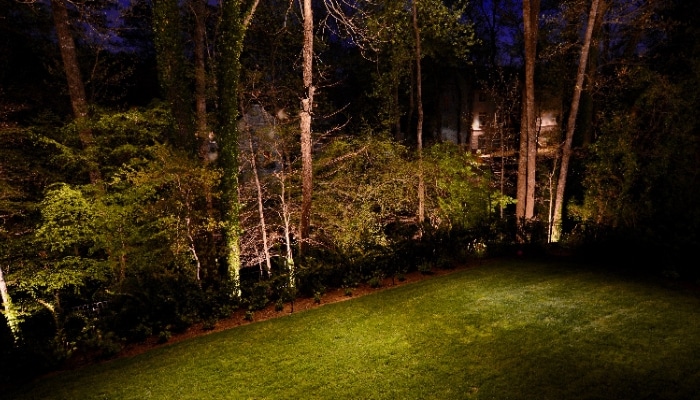 Enjoy The Many Perks Of Our Landscape Lighting Services
Having your front yard and backyard landscaping lit with designed lighting can give your property's canvas a beautiful, glowing accent while giving you valuable nighttime visibility.
We can target specific areas of your property with services such as:
Tree Lighting - Trees are a spectacular way to accentuate your property. Illuminate them for a unique ambiance.
Garden Lighting - Prevent plants from being accidentally trodden on, and give your garden a magical nighttime effect.
Pond Lighting - Ponds are a beautiful feature. Highlight yours with lighting to enhance its beauty.
Have another prized landscape feature? We'd love to help you highlight it.
For the hardscape areas of your lawn such as your paths, pool, outdoor fireplace, etc., we can also provide professional architectural lighting.
Set Off Your Landscape's Beauty Today
When you work with Divine Lightscapes, you can rest assured that your illumination expert knows exactly how to light up your landscaping to maximize aesthetic beauty, security and family safety. We can work with your ideas and give you our own professional design advice. If you're ready to get started, message us online or call 404-242-1022 today!