Give Your Atlanta, GA Home Added Allure With Beautiful Garden Lighting
There is something almost magical about seeing a garden lit up and thriving in the evening hours. With the right light placement, your garden could become a decorative feature of your nightlife. You'll enjoy your garden 24/7, whether sitting outside or looking out your window.
Divine Lightscapes considers everything that goes into lighting up your softscape. We provide a setup that reflects who you are and accentuates your garden's individuality.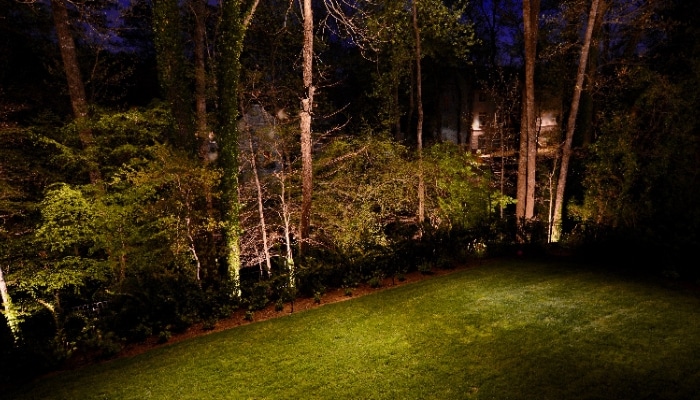 Garden Lighting Options & Considerations
Here are a few steps that we take to achieve professional results with garden lighting:
Space Lights Evenly - Subtle brightness and carefully placed fixtures will provide the effect you're looking for.
Use Low-Voltage LED Equipment - Low voltage helps you save on energy costs while also reducing hazards. Since our lights and wiring are so high quality, there is a very slim chance you will ever have to be concerned about hazards involving them.
Care For Your Plants - Some people are reasonably concerned that adding extra lighting to their garden will be bad for their plants. However, the LED lights that we use are very low-level intensity, so your plants will stay perfectly happy.
We'll be here to guide you through every step of the process. We'll take your ideas and brainstorm them into the dream you have for your home.
Schedule Your Consultation Or Demonstration Today!
We do everything at Divine Lightscapes to make sure that our customers are completely satisfied with their results. Be assured we'll do everything we can to ensure the beauty, safety and security of your home. Bring us on board and we'll be there on time, every time, staying in touch with you through every stage of the process. If you'd like to see our lighting in action or start the journey to your own beautiful garden, message us online or call 404-242-1022 today!