Enable Easy Navigation Of Your Atlanta, GA Home's Yard With Outdoor Path Lights
Without adequate pathway lighting, any nighttime navigation is very difficult. Walking into the darkness is unsettling. In your own yard where the only light source available to navigate is your phone or flashlight, you can feel unsafe if you don't know where your next few steps will take you.
In addition to the safety benefits, pathway lighting is extremely popular to liven up your space for outside entertainment as well as add a little extra luxury. Divine Lightscapes can help you enjoy these advantages to the fullest with professional products, design and installation.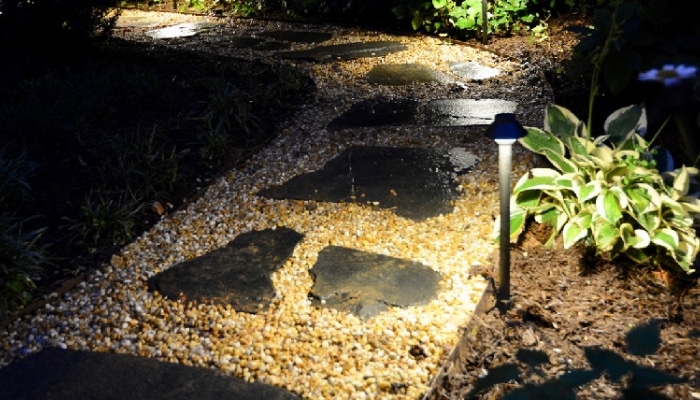 The Endless Uses For Pathway Lighting
You might have memorized right where your mailbox is. But your guests might not have. Pathway lighting makes your home a welcoming place for you and your home's usual occupants as well as any evening company.
Pathway lighting can help everyone safely navigate obstacles such as:
Holes, bumps or sharp turns in your driveway
Segmented outdoor stairways
Steep porches
Long sidewalks
You can eliminate the chance of making your guests uncomfortable or injured on unlit pathways with simple pathway lighting solutions. Plus, this lighting adds beautiful accents to your property and can be part of a larger lighting setup. The aesthetic appeal of path lighting is strong all year long. Your summer and springtime blooms, illuminated, might be even better than their daytime glory. They can also highlight fall leaves and compliment Christmas lighting.
Lighting The Way With Professional Design
Get the beauty, safety and security you and your loved ones deserve with pathway lighting from Divine Lightscapes. If you're ready to let us light your way, message us online or call 404-242-1022 today!