Improve Your Atlanta, GA Home's Lighting Experience With Low Voltage Lighting
A lot of lighting companies offer low voltage lighting because it is more beneficial for their customers than higher voltages. Since there is no discernable difference in appearance for low vs high voltage, there really aren't any downsides. High voltage is not even necessarily brighter than low voltage.
Divine Lightscapes is qualified to meet the demand for low voltage lighting with experience and professional licensing. We are ready to help you with your aesthetic, safety and security goals and enjoy all of the benefits of this technology with our low voltage LED options.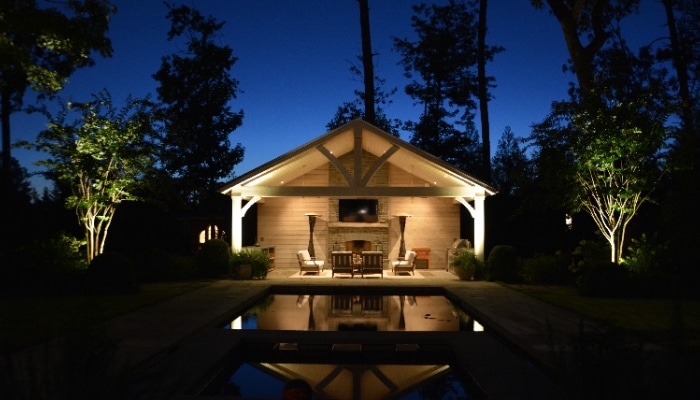 Why Low Voltage Lighting Is A Popular Choice
This type of lighting has several proven benefits:
Greater Energy Efficiency - This is an environmentally friendly choice.
Money Savings - With greater energy efficiency comes less spending on powering your lights.
Longer Equipment Lifespans - Our modern bulbs and wiring are guaranteed to last.
Safety - Perhaps the biggest draw to this type of lighting is its safety. Even when exposed to rain and snow, they pose no risk of electrocution.
Reduced Heat Output - This goes hand in hand with safety, but these lights are cool to the touch. This also means that they won't damage any surrounding plants.
Enjoy The Pros Of Low Voltage At Your Home
With so many perks and no pitfalls, low voltage lighting is definitely a smart move. Divine Lightscapes is a licensed low voltage contractor in the state of Georgia, so you'll know when you choose us that you are choosing the professional option.
If you are interested in services or if you have any questions, message us online or call 404-242-1022 . We are happy to be of help!