Deter Unwanted Guests At Your Atlanta, GA Home With Safety & Security Lighting
Outdoor security lighting has proven to be very effective against trespassing. This can help prevent burglaries, vandalism and other crimes. It can also prevent animals such as foxes, coyotes and deer from making a nuisance. However, to be as effective as it is capable of being, you need the right number of lights installed in the right places.
Divine Lightscapes is experienced in navigating the details of security lighting and can help you set up an array that will keep out uninvited people and animals.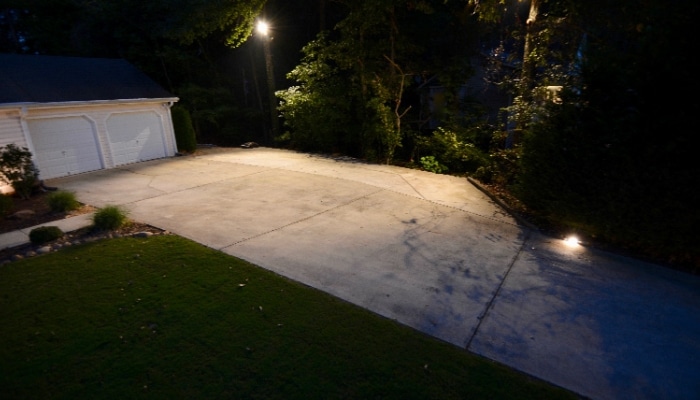 Get The Most Out Of Your Security Lighting
The right security lighting setup can benefit you in multiple ways:
Navigation Safety - Through path lighting, patio lighting and other lighting arrangements, we can help you gain safe usage of your outdoor area at night.
Crime Prevention - We use lights with moderate brightness for the best results. Lights that are too bright will create glares that can reduce visibility.
Wildlife Deterrent - It's no secret that nocturnal animals don't like lights. Extra lighting will be particularly effective against rats, raccoons and possums. This will help prevent your trash cans from being raided.
Our lighting experts at Divine Lightscapes are skilled and experienced in providing what people in Atlanta, GA and the surrounding areas need to stay safe through our exceptional services and quality lighting equipment. We can walk you through all the design considerations and help keep your family safe and secure with easier nighttime navigation and criminal and wildlife deterrence.
Rely On Your Local Security Lighting Professionals For Safety
Divine Lightscapes truly aims to keep your family safe. We do this by combining our years of field experience and our training with the proper tools and products for effective security lighting.
When you want a well-trusted company with open communication to handle your security lighting needs, message us online or call 404-242-1022 !